Frequently asked questions
How do I know that the trees are planted?

Once your order is complete, we assign you to a plantation project. Sometimes this might take up to a month as we collect all orders and plant them together in one go. Once the trees are planted, we send you a QR code with details about the species along with the geotag. We also share pictures of your trees.
What tree species do you plant?
We try to plant as many species as possible for bio-doversity (read about the Miyawaki method we use below).
When we start on a project, we create a database of all the native plant species for the region. These species are then classified into major species and supporting species depending on how tall they grow. Then based on the sapling availability in the local nurseries, we pick 4-5 major species and 4-5 supporting species.
Most common species we have used in South India region are: Azadirachta Indica (Neem), Tectona grandis(Teak), Jasmine sambac(Jasmin), Punica granatum(Pomegranate)
Can I buy the tree as a gift?
Of course, buy 'Gift trees' package and drop us a note (support@replantamazon.com) on who you are gifting to. We will take care of the rest.
How is the order fulfilled?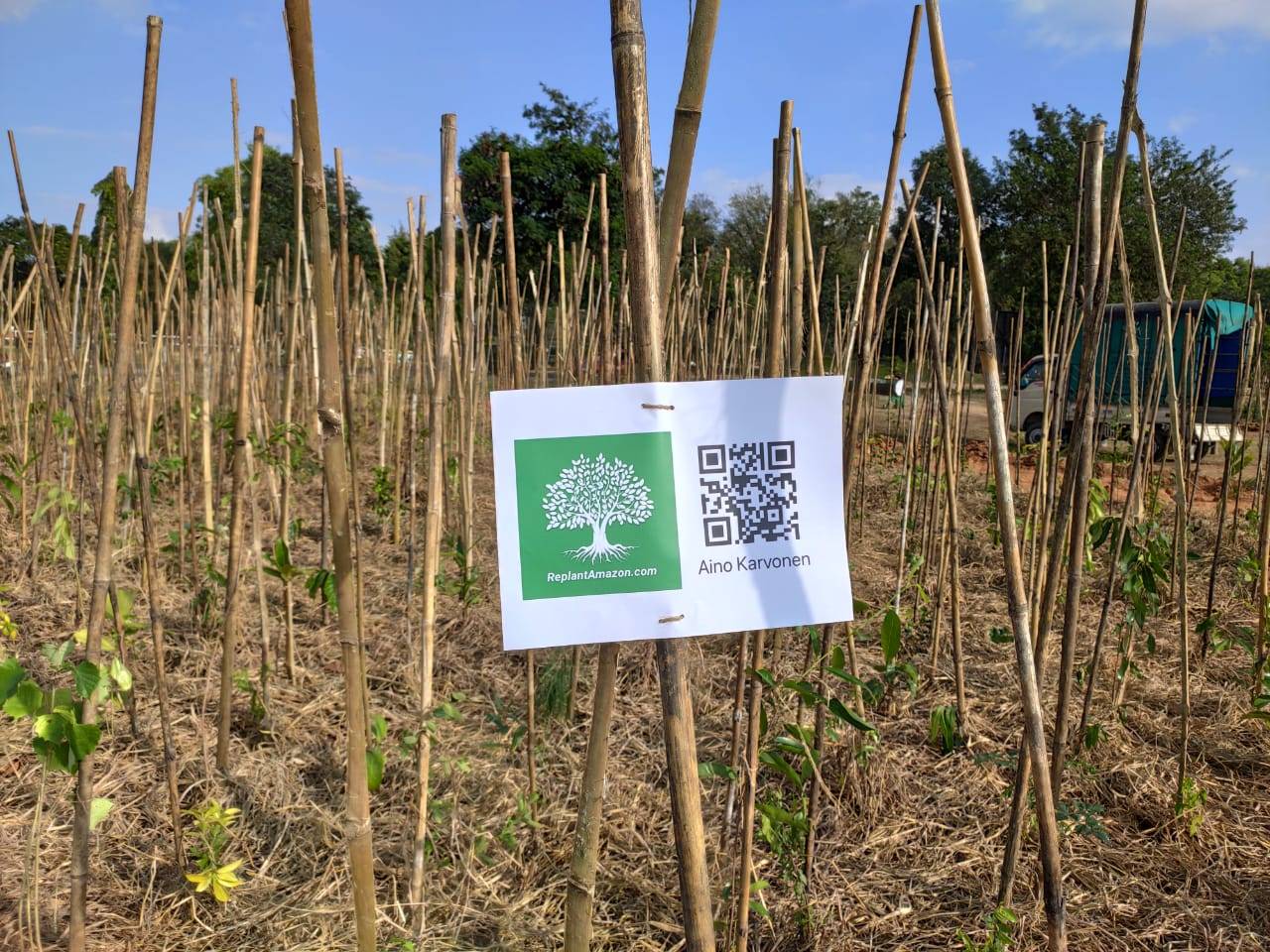 We have multiple projects going on around the world. Once your order is complete, we assign a QR code, that you can use through the lifetime of the tree to track its growth.
On scanning the QR code, you will see a personalized tree page with information about your tree, location and pictures.
How often will I get updates?
We send tree updates every month so that you can see how your trees are growing. Miyawaki trees grow to 15ft canopy in a year.
What happens when the tree I plant dies?
We guarantee 100% survivability of our trees.
In the Miyawaki method, 90% of the trees survive their first year. For 10% of the trees that don't make it, we replant them and make sure they are taken care of for the next 2 years. Once the trees are 2 years old, they would have become part of a self sustained forest.