Gift Idea For Husband, Gift A Tree
He may not take the garbage out until after you remind him for the second time, but it doesn't mean you don't want to get him something nice for his birthday.
Most spouses want to get their significant others something truly special to reflect their love and respect, regardless if you're newlyweds or have been married for decades now. So, what can you get your hubby?
Gift Ideas for Your Husband
The best gifts are either the ones that can be useful for him or that have a deeper meaning attached to them. If you're looking for some unique gifts, the internet can certainly provide them.
See if these ideas inspire you:
Monthly subscriptions to service he'd enjoy, like a monthly wine delivery, or streaming service;

A smokeless grill to take his grilling skills indoors;

A charging station organizer

if he has multiple devices;

A portable campfire;

A beer mug to keep his beer cold even if he's running around the backyard on a hot day.
But if you ask us, the best gifts are the ones that last for a long time - perhaps even decades. And no other gift fits that description better than a tree!
Trees are the perfect gifts for your husband's birthday as they've been a symbol of love for centuries. Traditionally, people from Holland and Switzerland would plant a tree at their new house after they got married, as a way to bring good luck to this new life chapter and a symbol of the strength of their love.
It's a beautiful tradition that's not as widespread these days, but you can reinterpret it now and give a tree as a gift to your significant other. If you plant it together, you can both cherish it for decades to come, and see how your relationship grows over time as the tree grows along with you.
It's also an environmentally-conscious gift that doesn't hurt the planet. In fact, it may just help save it. Many scientists agree we simply need more trees in the world if we want to reduce the effects of climate change and ensure a safe future for generations to come. You can help the planet reach that goal.
Gift a Tree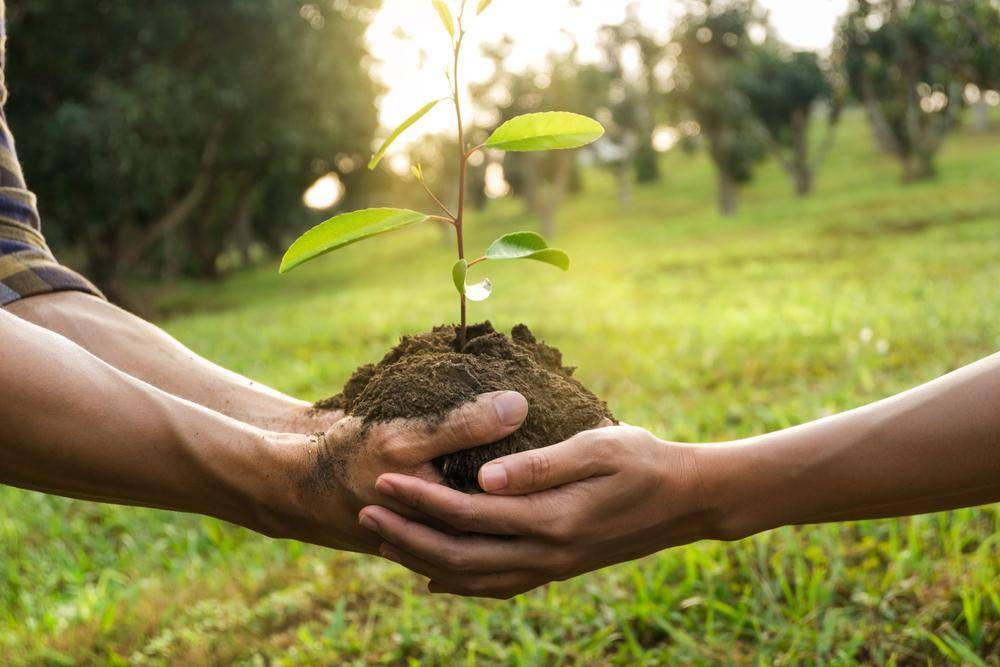 If for whatever reason you cannot purchase a sapling and plant a tree yourself, don't worry. You can send a tree as a gift, and take part in a bigger movement meant to save the planet.
Right now, a lot of different entities are organizing reforestation activities and need your support to reach their goals. You can buy a tree from them, and have it planted in your husband's name. It's also the best last-minute gift idea if you're pressed for time since these organizations can give immediate confirmation that you've bought the tree, and send the proof via email.
Plant a Tree
This is the best time to buy a gift for your husband, and for the world, so join the global movement and send a tree as a gift!
---
As many as you like!
$XUSD
You're a hero! You've helped eliminate 10 tons CO2 from the environment!
Planting a forest
---