Gift a Tree for Father's Day
He is the one who taught you the most important life lessons. He was there to comfort you during challenging times. He is the person you dearly call when you need advice on any small thing around the house. Celebrating Father's Day means thanking your dad for being there for you and showing him your appreciation with a gift.
When it comes to picking something your dad would appreciate, you surely take his preferences and tastes into account. But, over the years, he has collected a lot of material gifts from you, from golf clubs or wine glasses to suitcases and gardening tools. After a while, it gets hard to pick a gift for someone who already has steady hobbies and activities.
Original gift ideas for Father's Day include personalized gifts, like engraved eco-leather wallets, photo albums of the family, rare items for collectors, books, calligraphy kits or watches.
You can also go with funny gifts like a bobblehead figurine of your Dad, printed T-shirts with inside jokes of the family or a good ol' coffee mug with a witty message on it.
If your Dad appreciates experiences more than objects, you can pick tickets to the theatre, invite him over for dinner or take a hike together in his favorite place. Many people prefer having good memories of their adventures, so bring a camera and make sure to document your trips and events.
Father's Day Trees as Gifts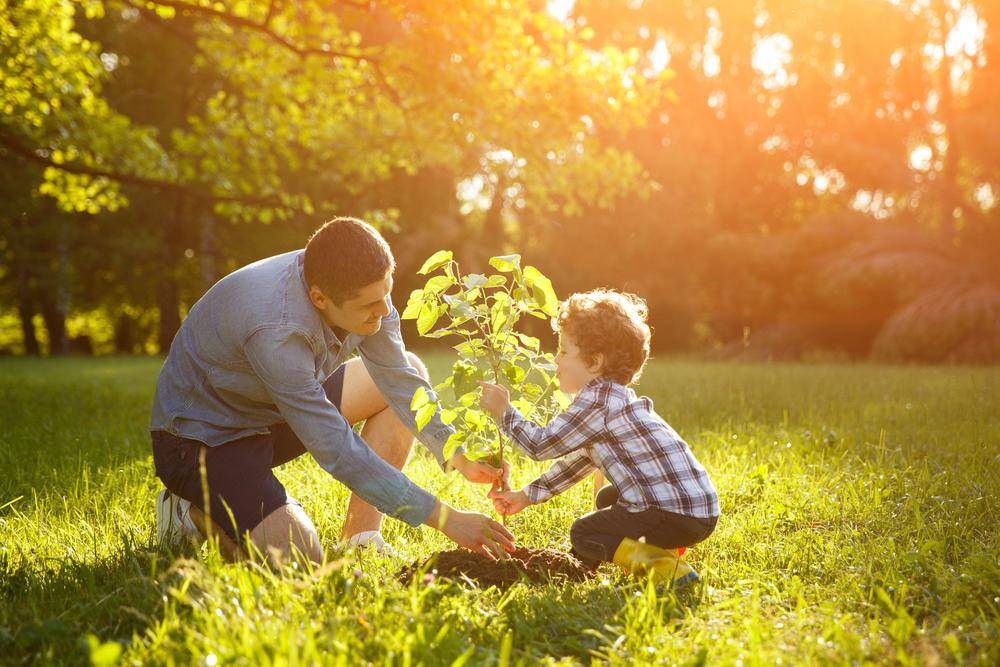 This year you have a good opportunity to pick something that is different from the usual gift ideas. We propose a gift idea that is affordable, can be purchased instantly (talk about last-minute gifts?) and contributes to a better future for all.
By purchasing a Father's Day reforestation certificate for your dad, you're not only making a difference for our planet, but you will give your dad the chance to feel honored and to watch his trees grow where they are most needed.
Your Dad will receive news about the reforestation project in his email. He will be notified when the tree sapling has been planted and he will get pictures of the new growth, every 3 months. The trees that you have given your Dad for Father's Day will be part of a dense and fast-growing forest, using the Miyawaki method.
Gift a Tree, Save the Planet
With a gift like this, you can contribute to the reforestation, impress your Dad, express your love for him and raise awareness on the subject. This kind of gift can inspire others to plant trees in the name of someone they love, making environmentalist efforts more meaningful for every one of us.
By inspiring change in others, you can give them a sense of meaning for their own achievements and values. Your Dad will certainly appreciate the gesture and see the deeper meaning of this gift. Unlike a new belt that he will not give too much thought and throw in the closet, gifting a tree has a rich significance and higher value.
---
As many as you like!
$XUSD
You're a hero! You've helped eliminate 10 tons CO2 from the environment!
Planting a forest
---