Birthday Gifts for Mom, Gift a Tree
Your mother's birthday should be marked with a gift that shows your love for her and the strong connection you have. Finding a creative gift that really stands out and is special enough to express the love you have for your mom is not always so simple.
Check out our list of great birthday gift ideas for mom if you really want to get her a memorable one.
Name a Star Gift Box
Can anything be more poetic than giving your mom a star and naming it after her? This gift set is perfect for marking the special occasion as it's something to remember for the rest of her life. The star packages will include a certificate that shows the name of the star, a memorable date of your choosing and the embossed seal of the official Star Name Registry.
A Special Mandala Stone
A tactile mandala stone is also a fantastic gift for people who practice mindfulness and need something to help them relax.
Birth Month Flower Necklace
Jewelry is always one of the good gift ideas for mom, especially if they contain her birthday month's flower. These delicate and beautiful pendants are handmade and truly gorgeous.
A Wool Portrait of Her Pet
Some of the most creative birthday gift ideas for mom are related to personalized art. These wool pet portraits will capture her beloved companion's charm and personality. It will be a gorgeous addition to her reading corner or a picture wall.
A New York Times Front Page Puzzle
To mark the special date of your mom's birthday, you can offer her this extra creative jigsaw puzzle of the New York Times edition front page from the date of her birth. This multivalent gift will offer her a very nice activity for her free time. It's also full of significance.
Give a Tree as a Gift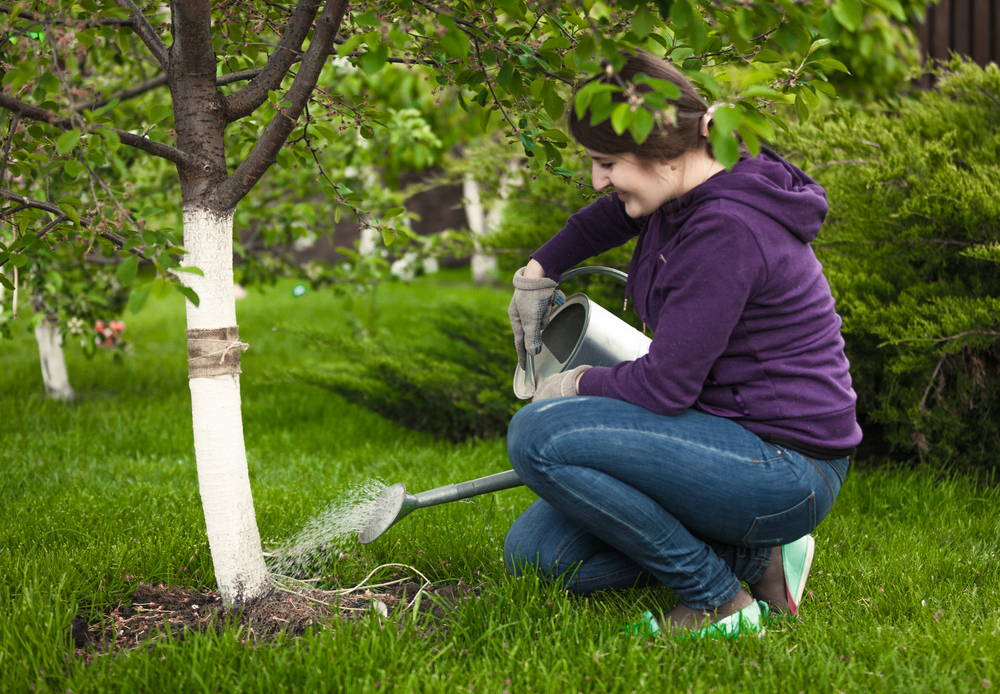 If your mom is a nature lover, there's no gift more filled with symbolism than a newly planted tree. Trees symbolize longevity, inner strength, and love of life. Planting a tree can be the perfect metaphor for the connection you and your mom share. It also speaks a lot more for the love you have for her than the classic presents involving perfumes and jewelry
When you gift a tree, you're not only celebrating that special person's life and values, but you are also investing in our future as a species. Earth is profoundly affected by pollution and greenhouse gases, and now it's the time to act against climate change.
Gift a Tree!
A tree is really the perfect gift for your mom. Think about it - what better way to symbolize your profound connection to the woman who gave you life? The act itself can be enough to make your bond even stronger. Nourishing the tree together is like nourishing your relationship too.
If planting a tree with your mom is not enough, there's a way to take this perfect gift to the next level. Our world is dealing with countless deforestation acts, some natural, some human-made. This is only making the effects of climate change worsen, and it's not an exaggeration to say the entire world is in danger. Trees can help the planet breather again and suck the CO2 out from the air!
You can plant a tree in your mother's name in one of these affected areas and help the planet while getting your mother the perfect gift. There are a lot of different organizations out there that are taking on this task. With your support, they can achieve their goal and restore the forests of the world.
Show your mom and your planet you truly care about them and plant a tree for them!
---
As many as you like!
$XUSD
You're a hero! You've helped eliminate 10 tons CO2 from the environment!
Planting a forest
---